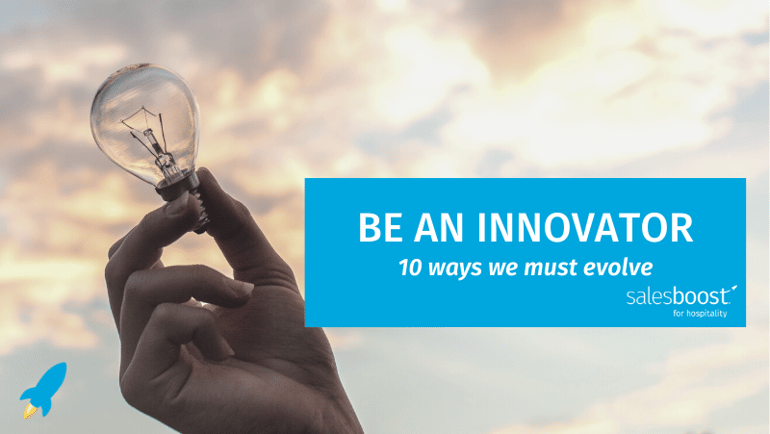 Before we get started, answer the following three questions:
1. What have you done lately to learn a new skill?
2. What are you doing to update or enhance your skills?
3. What's holding you back?
We spend so much of our time utilizing the same methods believing it works, and things don't change. As the saying goes, "Do what you've always done, get what you've always got." It's 2022, pandemic restrictions are lifted or lifting, the markets ever changing, and NFT's (non-fungible tokens) are taking the world by storm. The reality check is, inevitably, everything evolves, and so must we. Now, more than ever, is the time to step back and take a close look at ourselves. Often, we get so immersed in our lives and in our work that we haven't noticed how complacent we are or rusty we've become. The time to be innovative is now.
Maybe you haven't changed that much through the years, or perhaps you've changed a little but still using the same bag of tricks? Meanwhile, the world and job culture around us is innovating and shifting markets with integrated changes daily.
The silver-lining of where we are today is that we have an opportunity to self-assess and reset to fix what was no longer working or even totally reinvent ourselves.
To be considered an applicable thought leader, you must build your brand and reputation to be as relevant and on-target as possible. The details and technicalities that define daily task, goals, and expectations are extremely different today than they were from last year (or even last month). Due to customer behaviors, the latest trends, market analytics, mergers and acquisitions, changes in travel, the list goes on. As we move forward, every role and job responsibility will continue to evolve.
Research shows that 84% of Customers say it is important that the company (or person) they buy from is innovative. Two-thirds (66%) of executives say innovation is crucial for survival; yet, only one-third (33%) say they are innovating successfully. So, are you ready to take on such a challenge? Are you ready to present yourself as the best possible contributor, team member, or leader?
The answer lies in staying relevant by being innovative. The most important action you can take to stay relevant is investing in your personal development and training, meaning you must challenge yourself to LEARN A NEW SKILL, RE-SKILL (re-learn), or UP-SKILL (enhance or improve).
All of us, no matter who we are, can identify with one or more (or all three) of these categories. For some, there are minor tweaks that need to be made here and there to catch you up to speed. For others, there are pretty significant learning curves that need to be met if you are going to be considered effective. Either way, there is no time to waste in discovering what's new and digging into a deeper knowledge of the current trends!
Evolving your skillset and being innovative will be crucial to manage through this crisis and to prepare for the rebound.
The Top 10 Ways to Be Innovative, developed by our Founder and CEO, Gretta Brooks, are not only timely; they are actionable. Gretta is living proof that applying these ten strategies and techniques works. Read about Gretta's inspiring story here.
CLICK HERE to unlock the 10 Ways to Be an Innovator and start breaking down barriers and achieve your greatest potential today!
Top 10 Ways to Be an Innovator:
1. Bring your Best Self
2. Develop a Learners Mindset
3. Unlearn Old Ways
4. Turn Up the Pressure
5. Take More Calculated Risks
6. Ask Great Questions
7. Be Humble
8. Meet with Purpose
9. Create a Personal Development Advisory Board
10. Think Differently to Find Creative Solutions
CLICK HERE to unlock the Top 10 Ways to Be Innovative and start breaking down barriers and achieve your greatest potential today!