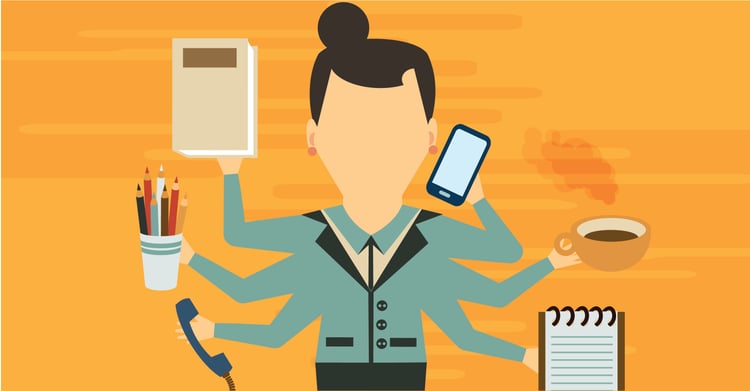 As sales managers, we have to maximize our daytime productivity, and that means avoiding interruptions.
As much as you want to engage in chitchat with coworkers, you absolutely must train people who drop by that these interruptions need to be emergencies if they occur during peak selling times. Very often, we can deflect the interruption with a cordial but firm,
"You know, I'm just really busy right now. I have so many high-priority items on my plate that will affect my numbers today. Can we get together at 5:30?"
When one of your sales peers or someone from another department says, "Hey, can you help me with this," our inclination is to say yes. Since we work in hospitality and want to please others, our first inclination is to help. And once we do, the other person will just head back to their office and scratch that item off their to-do list, because they stuck you with it. You must learn to say no or "not right now" if it is during peak selling time. It may take a few times, but your coworkers will start to learn that you are focused and do not want to be interrupted.
Of course, we all need a quick break every now and then; use this time to catch up with a coworker or work on that project your boss gave you. Just remember to keep your break short, and get back to it during primetime selling time.