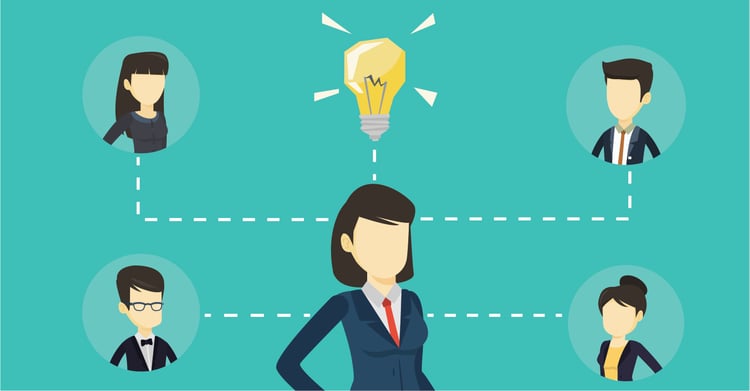 Most people are uncomfortable walking into a room full of strangers. But networking at business events can help you grow your business and allow you to do hands-on marketing research. Here are a few tips to help you get the most out of the events you attend:

Come prepared. Have business cards available, a possible list of people you want to see, and a full belly. You may be tempted to eat, but it is usually best to only carry a drink and not be juggling a plate of food.
Bring a set number of business cards, and be prepared to give them all out. In turn, try to acquire as many business cards as possible.
Establish a goal before the event. What is your purpose for attending the event? To meet people in general? To find a particular customer? To do some research? This will be your guide through the event and will help you stay focused.
Arrive early! This allows you to network with a smaller crowd and get more comfortable. Ask the host to introduce you to people if you aren't familiar with the group. Use the host as a resource!
When speaking with people, listen more than you talk. This is a great place to put your rapport-building skills to use!
After the event, follow up with those you received cards from. Write personalized "nice to meet you" cards after the event. This can go a long way with a potential client. And, this is a great time to ask clients and colleagues to connect with you on social media like LinkedIn.

Having a game plan before a networking event can make the event much more enjoyable and not so scary. Once you master these skills you will come to see networking events as fun and not a chore!