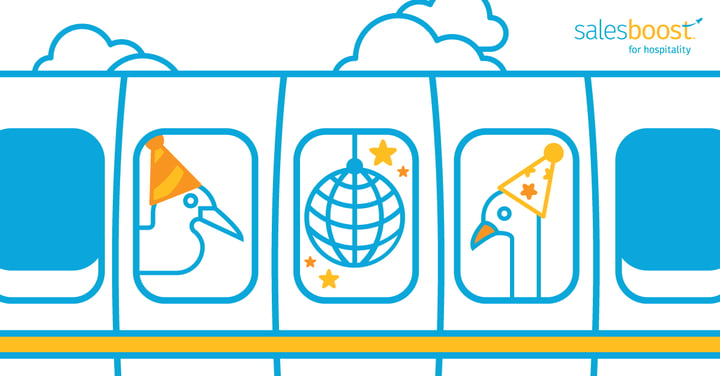 Congratulations! Your team has booked a holiday party. That is a great thing; but did you know you can generate even more business throughout the year through this one booking?
Collaborate
with the Catering or Event Manager that booked the party to do a deeper dive into the account.
Collaboration is key to maximize any business. Become a partner with your teammates and share information. Think of it as a team sport. Everyone plays an important part in creating a collaborative environment and enhancing revenue potential. While not everyone will need to attend all meetings and events, it is important to keep everyone in the loop that is involved with the account.
Uncover
who the planner is for the event and attend the planning meeting to introduce yourself.
Ask the planner who else in their company plans travel and meetings. Use this information to investigate the other meetings and business travel that the organization does throughout the year and reach out.
Check out this blog for more useful tips on how to penetrate the account for more bookings.
Be Present
at
the holiday party to get to know the attendees. You may meet the CEO of the company! And if he or she loves your venue, they will become an advocate for your location for future bookings.
Read this blog
about building great relationships with new clients which will help you grow any account's business potential.
Showing the planner for the event that your internal team has a plan and works seamlessly together will give an amazing impression and that positive feedback will travel!
Have fun working with your counterparts and learning all about your definite holiday events many other business opportunities that the organization has out there for you. This one Holiday Party could be the start of something great for everyone at your hotel.
Subscribe to our blog for more great tips and tricks to be successful!