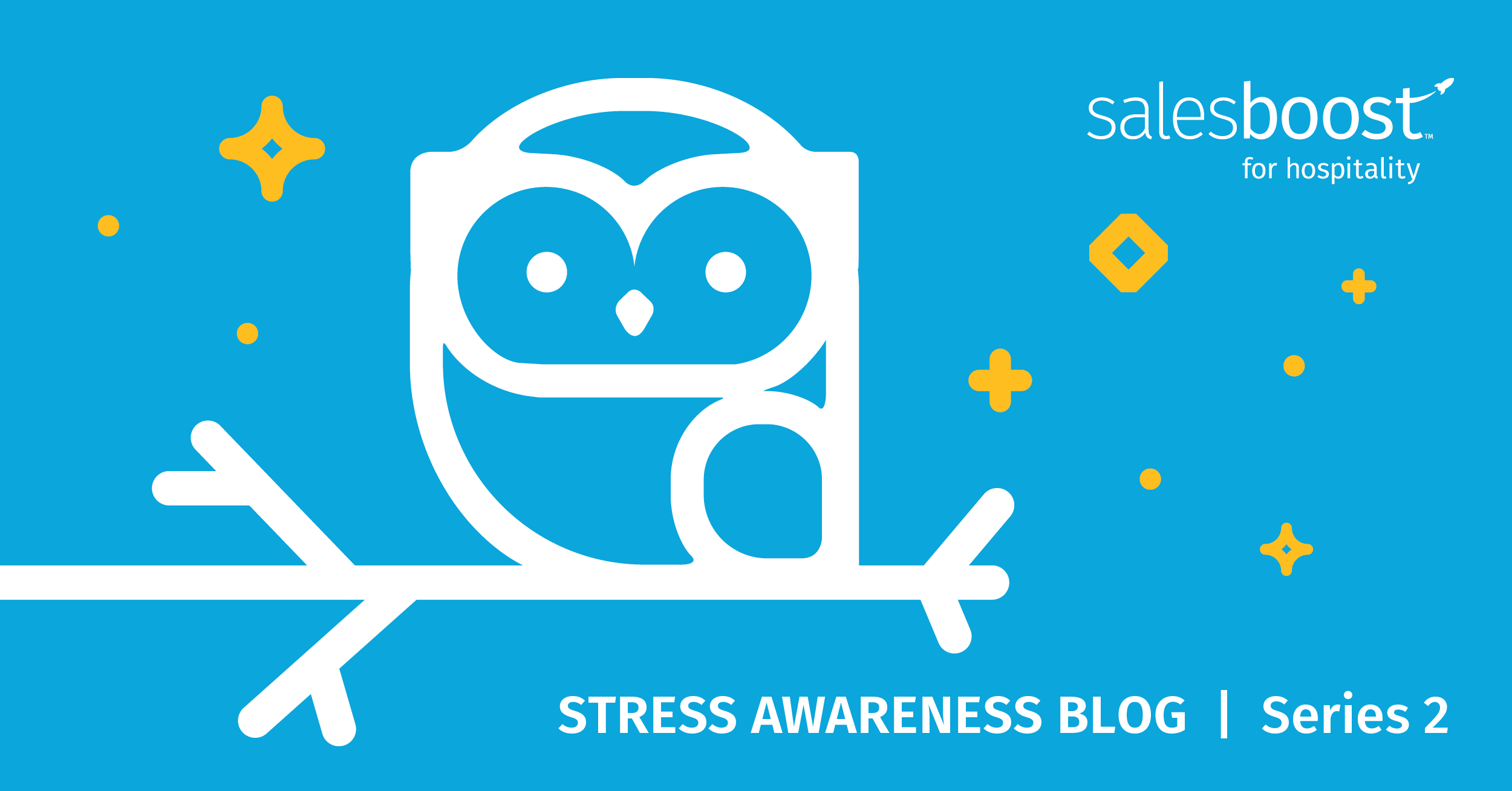 Don't let stress take the upper hand. Take control and zap stress to be your best self.
Here at SalesBoost, one of our core beliefs is to always be your best self. In honor of Stress Awareness Day, we posted a blog with the Top 10 Tips to Manage Stress Successfully, including great tips from all of our team members. We wanted to share more insight into our stress management recommendations and guess what?! I was asked to be the first one to dive a little deeper and share how I handle stress.

My first and foremost, you must care for yourself – your health, mind, time, and relationships! If you're like me, you have a to-do list for everything and it tends to get long. Our to-do lists may be ever growing, but it is just a list. See your list as a reminder and a prioritization guide, not as a ball and chain.
I also make it a point to celebrate the "wins" each day. We tend to be too hard on ourselves (guilty!) and instead of looking at the to-do list and focusing on the things that you didn't accomplish, give yourself credit for the things you did get done. For example, if you were able to get one or two big things off your list at work and you were able to get home, have dinner with your family/friends or go to the gym and still get a good night's sleep - That's a WIN!
Now for my strongest position on stress relief - learn how to turn off your email, social media, and anything that "pings". Recognize when you're feeling overwhelmed and stressed because of the craziness life brings and go radio silent. That's it, folks, radio silence is my go-to stress reliever. I promise you, this is the best way you can be present - with just yourself - to relieve the stress and get a clear mind to start fresh.
When stress is taking its toll on me, I go radio silent for a few hours. Here are a few tips on how: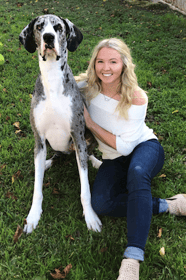 • I only keep my phone on for any emergencies, other than that, it can wait.
• I crawl into bed with my dog, Moose, and focus on how relaxed she is with me around and on how life truly is about the simple things (Yep...I threw in a pic of Moose!)
• Focus on what actually matters – my relationships and my health (mental and physical).
• The only light that I keep on during this time is my Himalayan salt lamp and I focus on breathing. Or in my case, listening to Moose snore.
The most important thing to me when going radio silent is reminding myself to be present. Let things go in the past and accept things coming your way in the future – without stress.
I hope you were able to take away at least one helpful tip that you can incorporate into your life. Stress is common and natural but we all can learn new tricks to help conquer it.
If you'd like to learn more about how to manage stress, subscribe to our blog today and stay tuned for our Stress Management Blog Mini-Series.